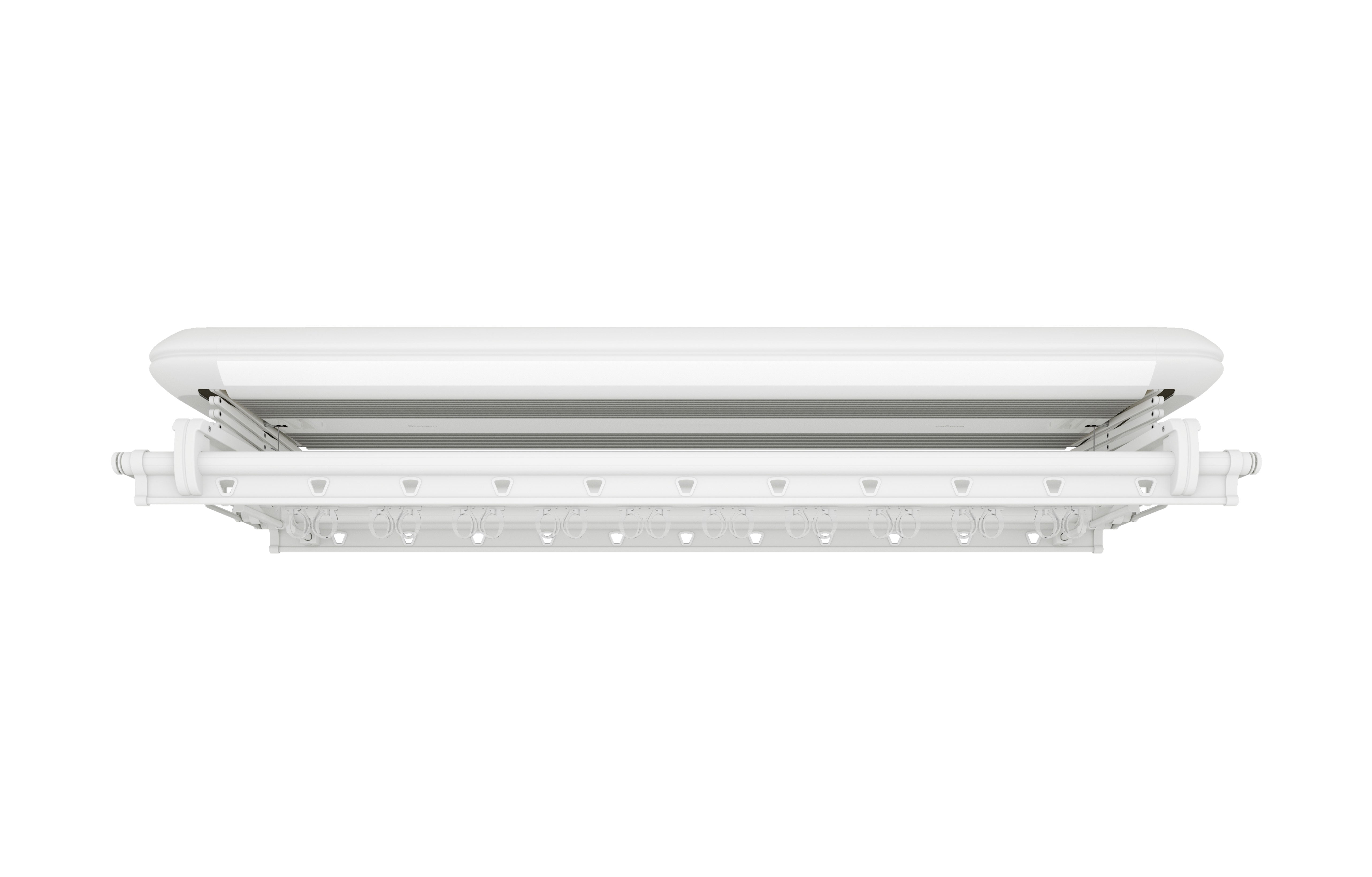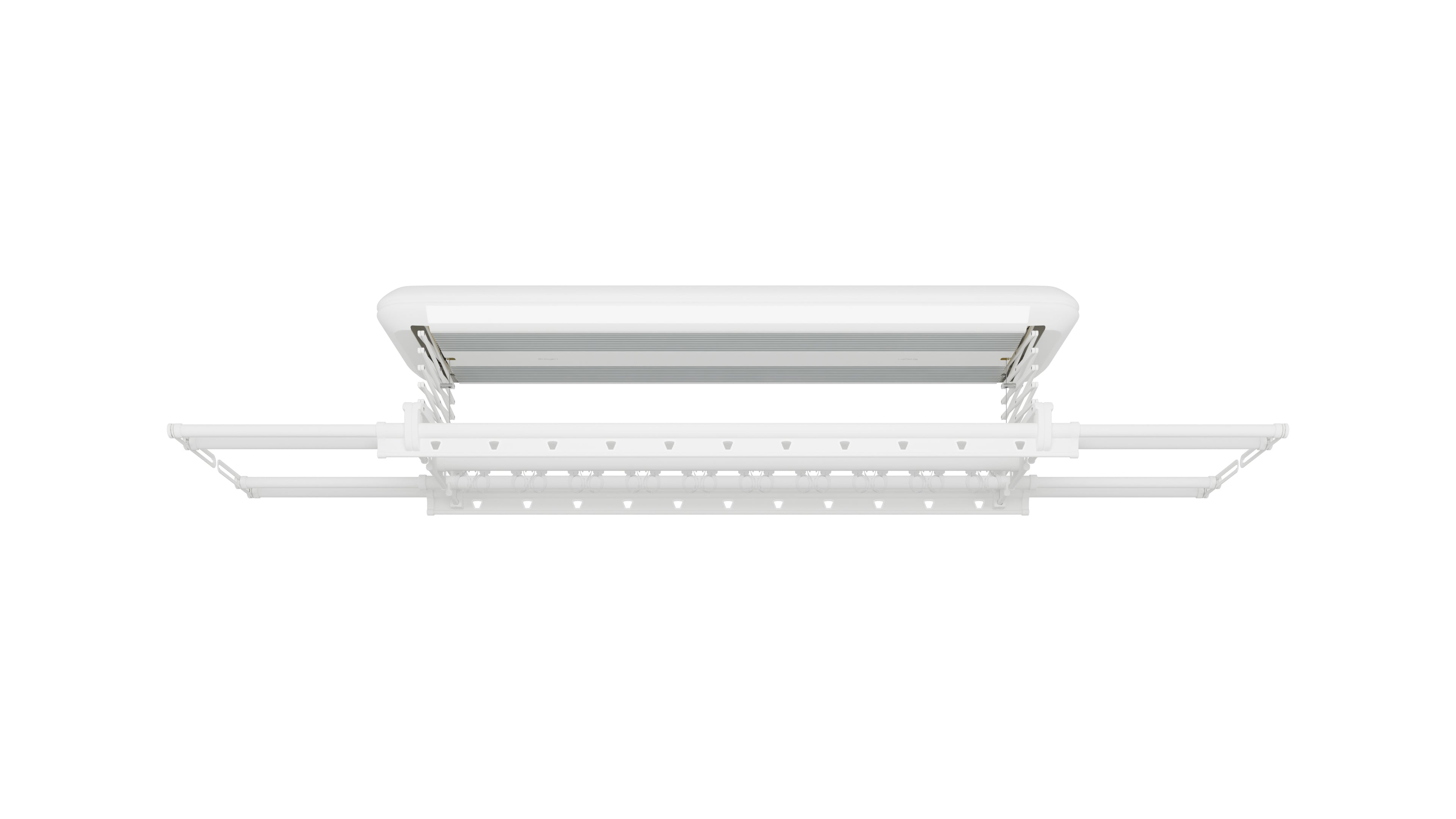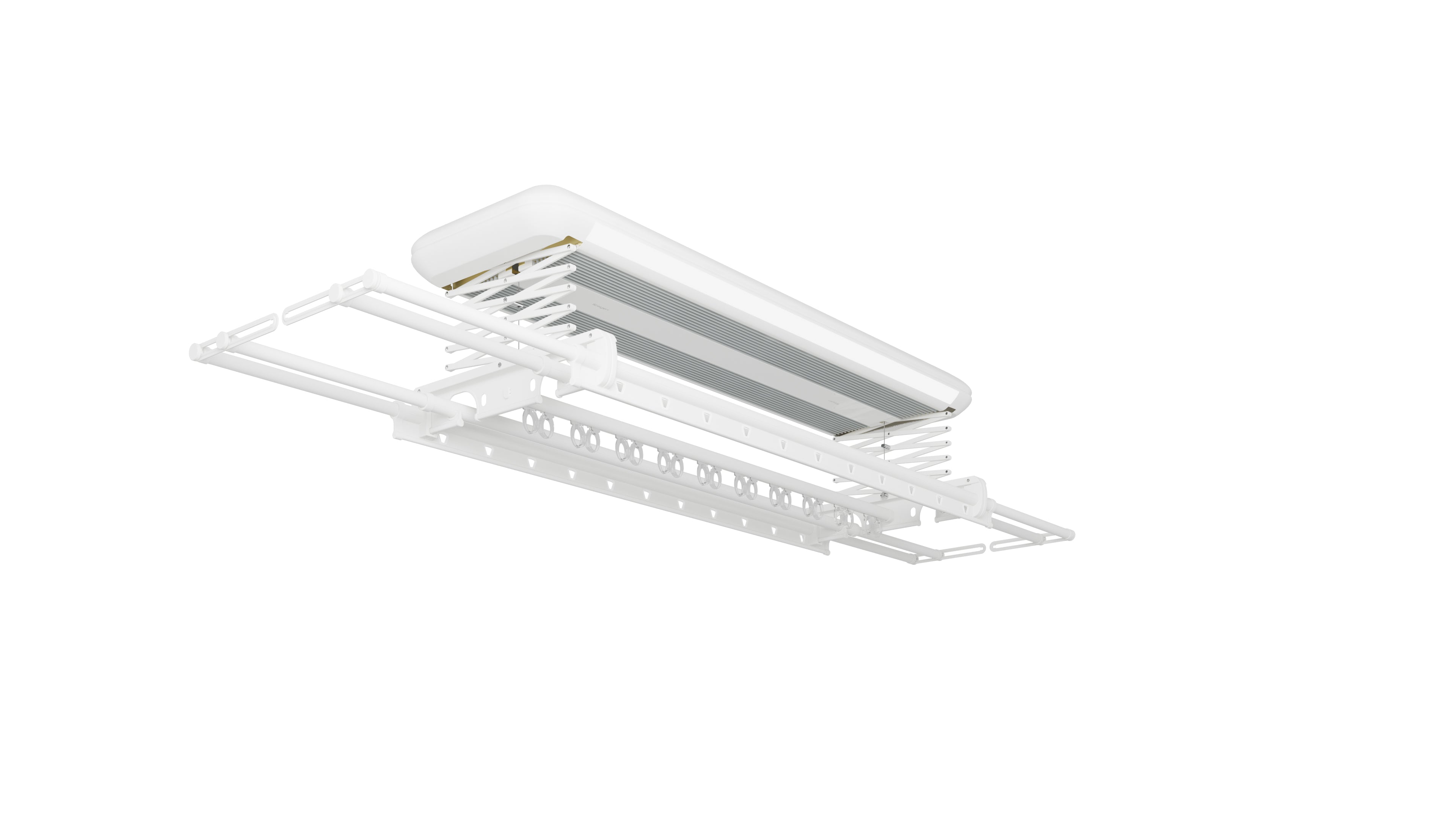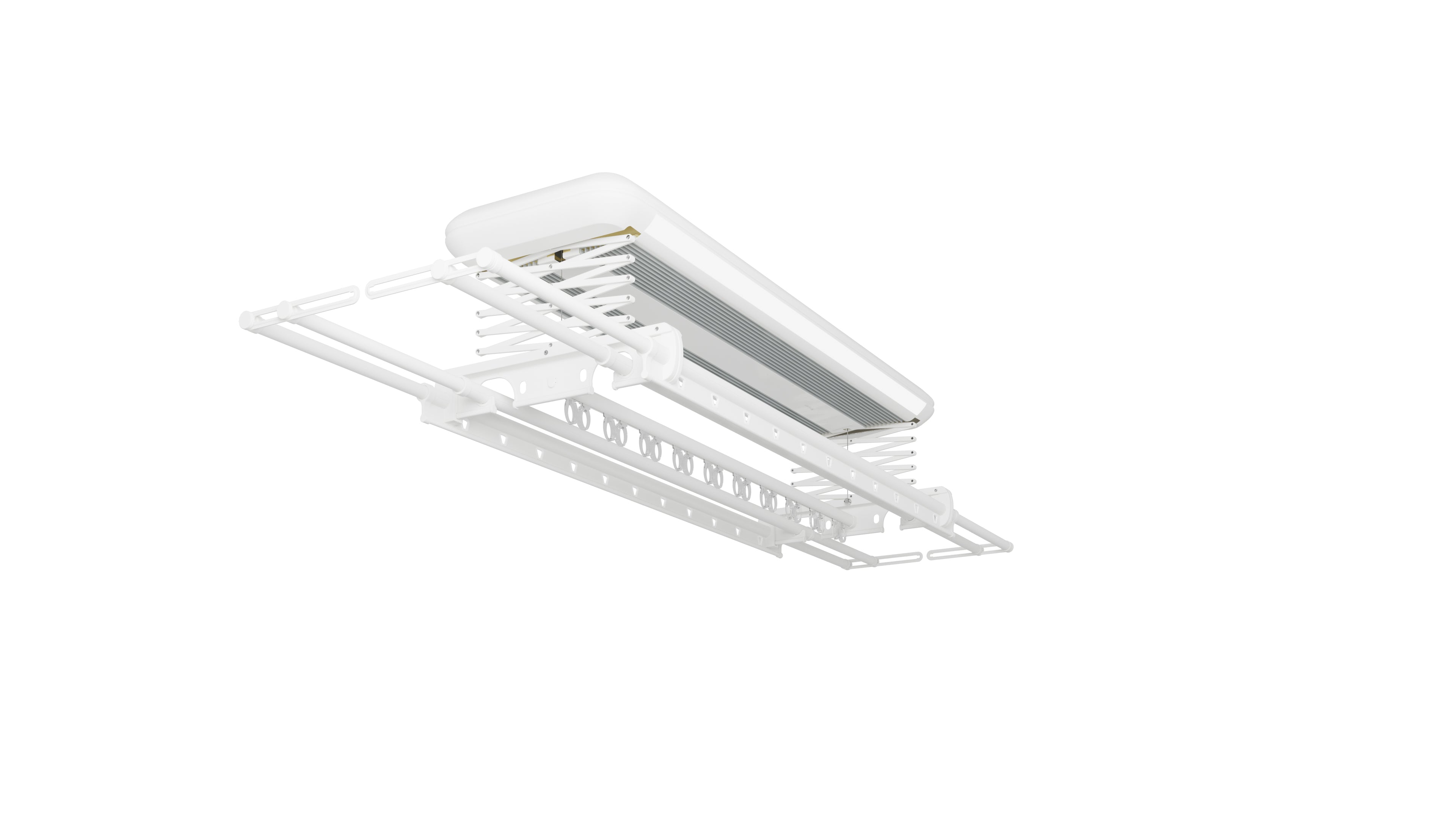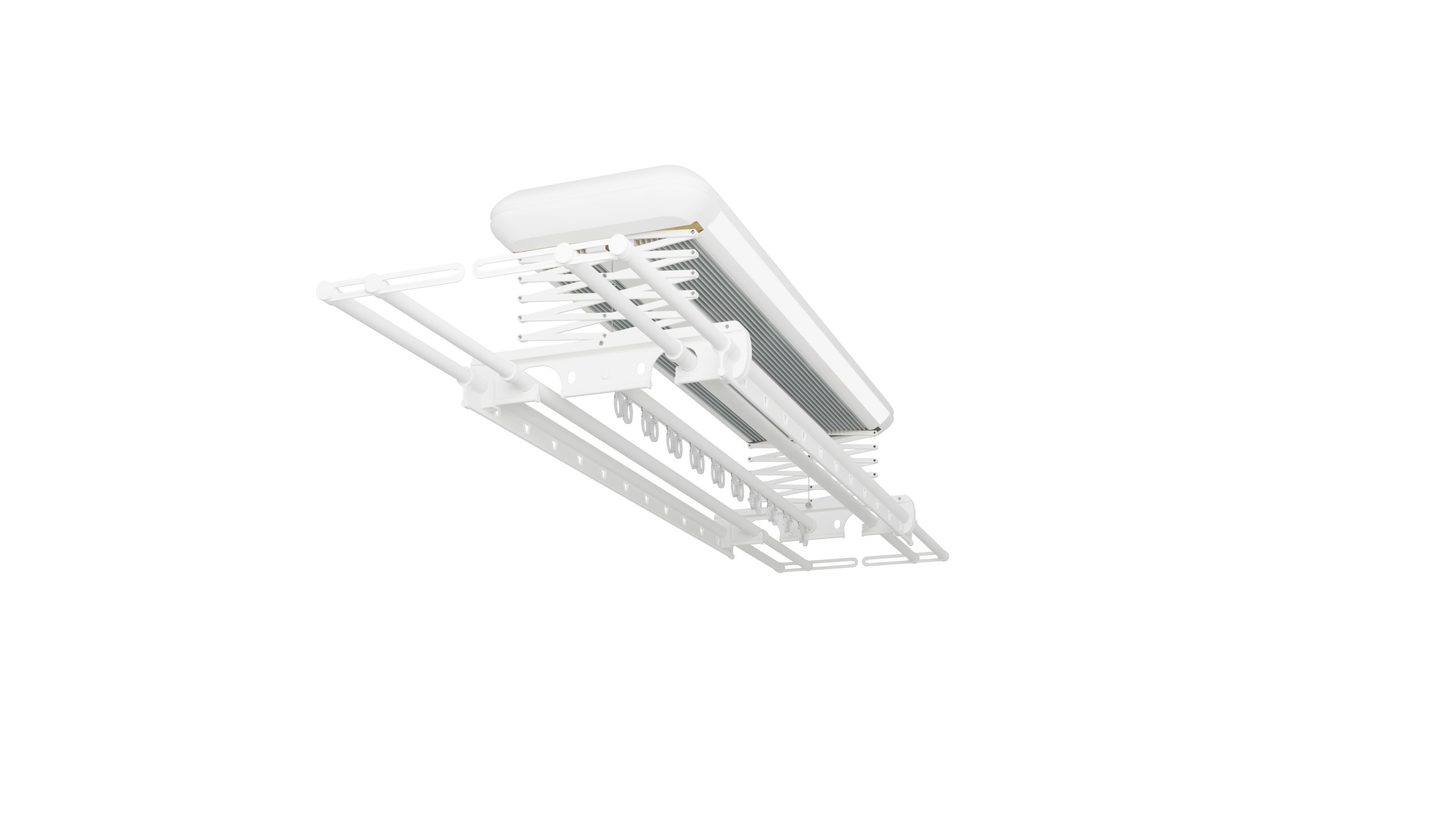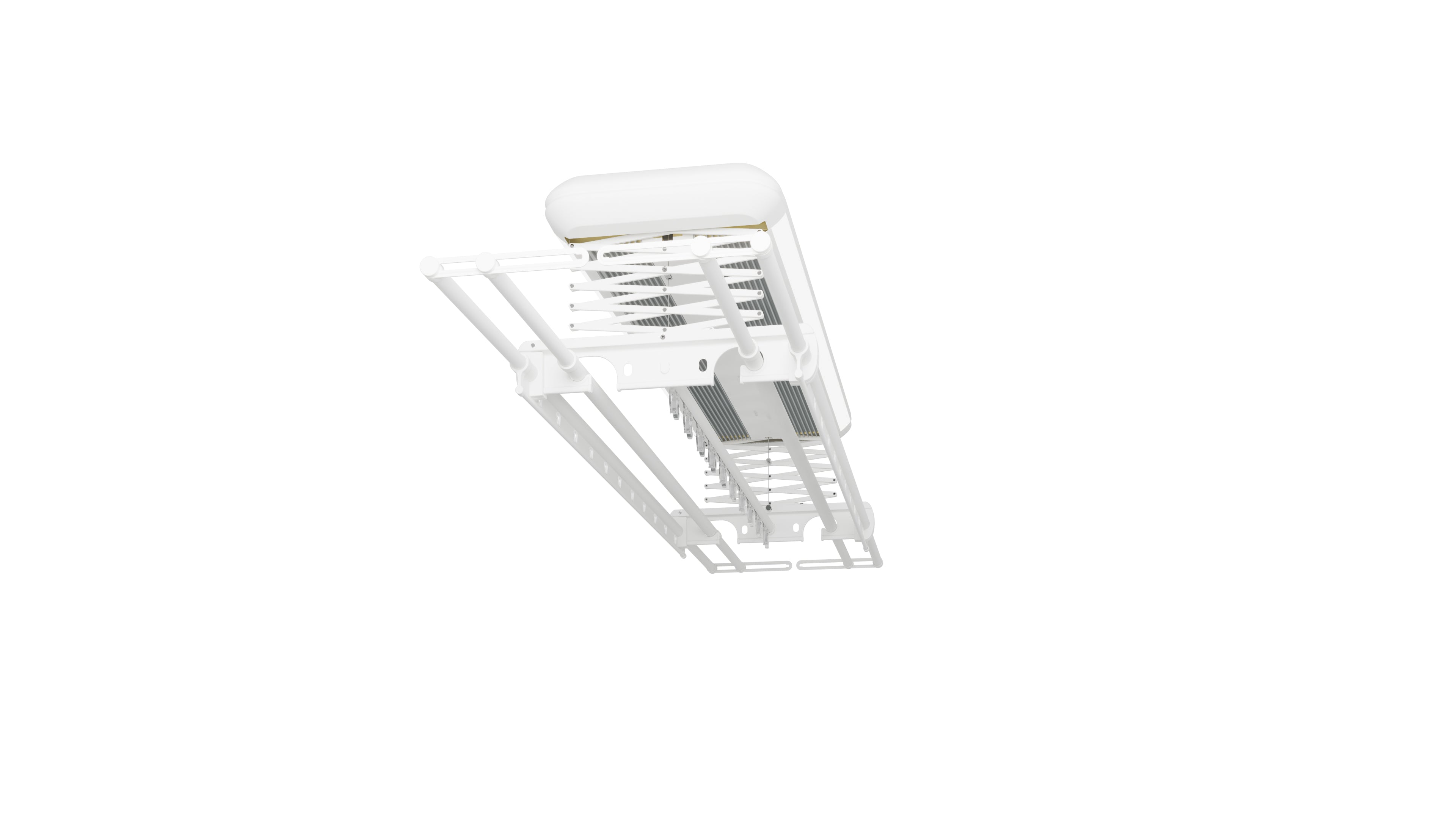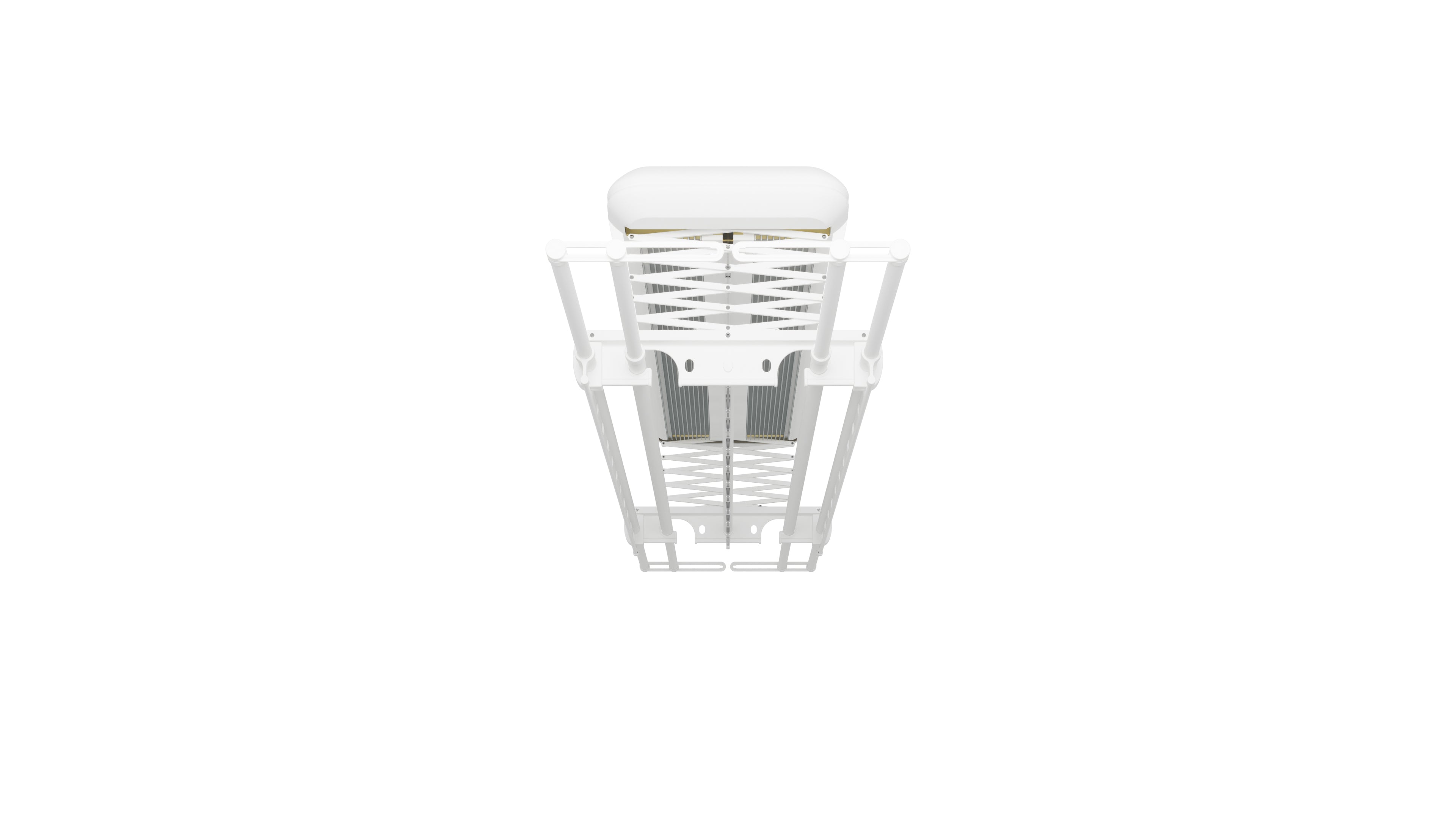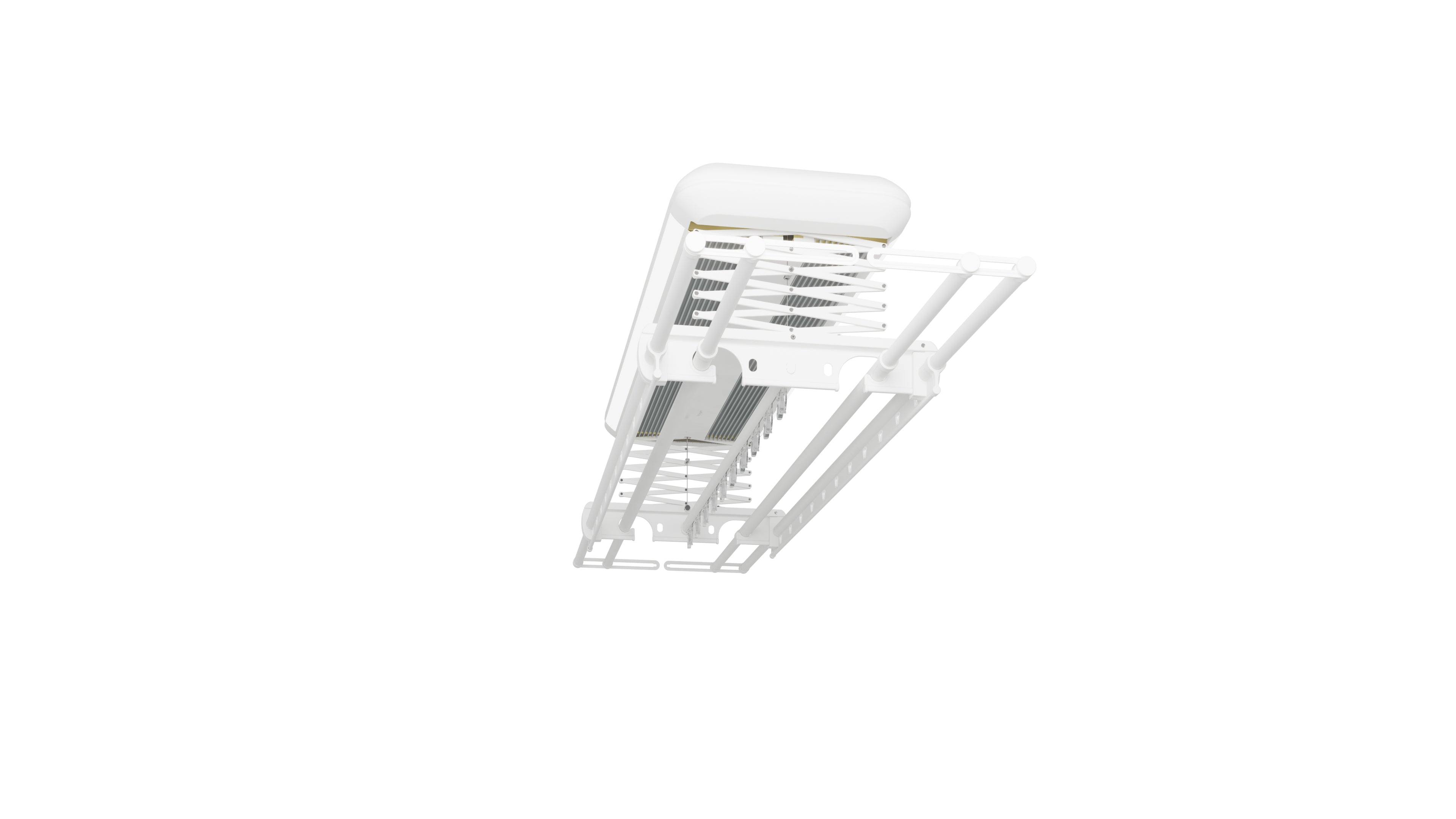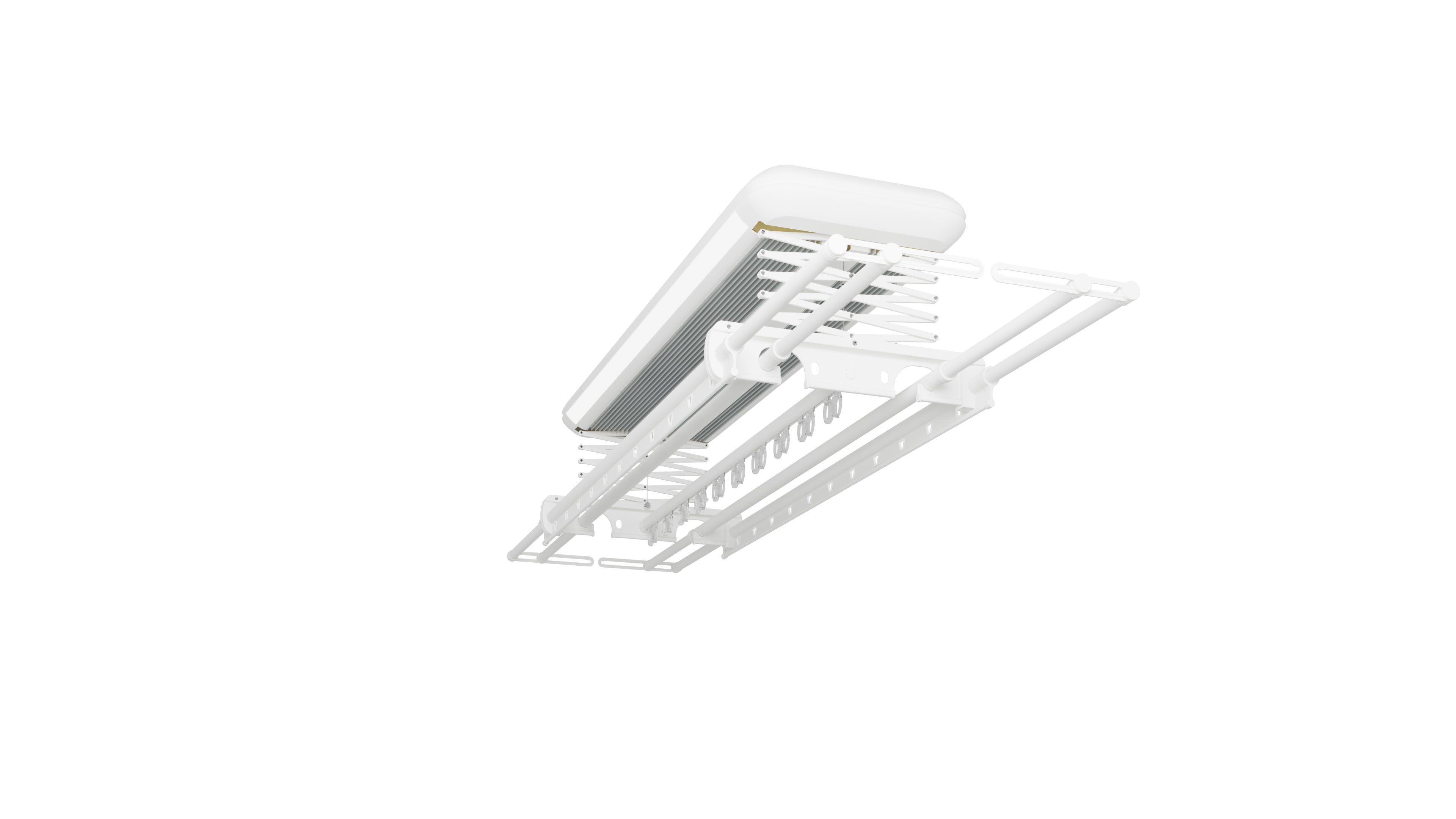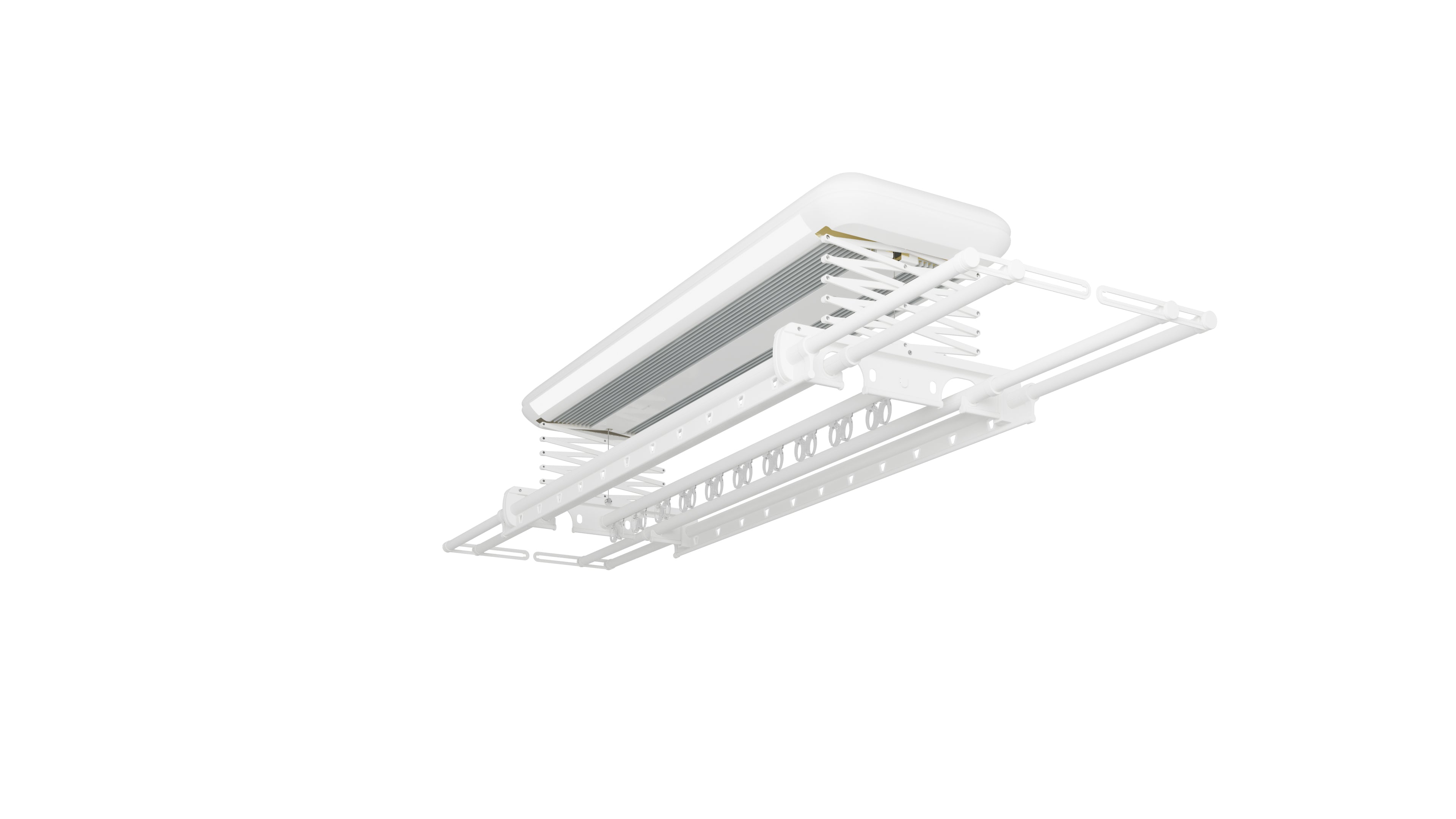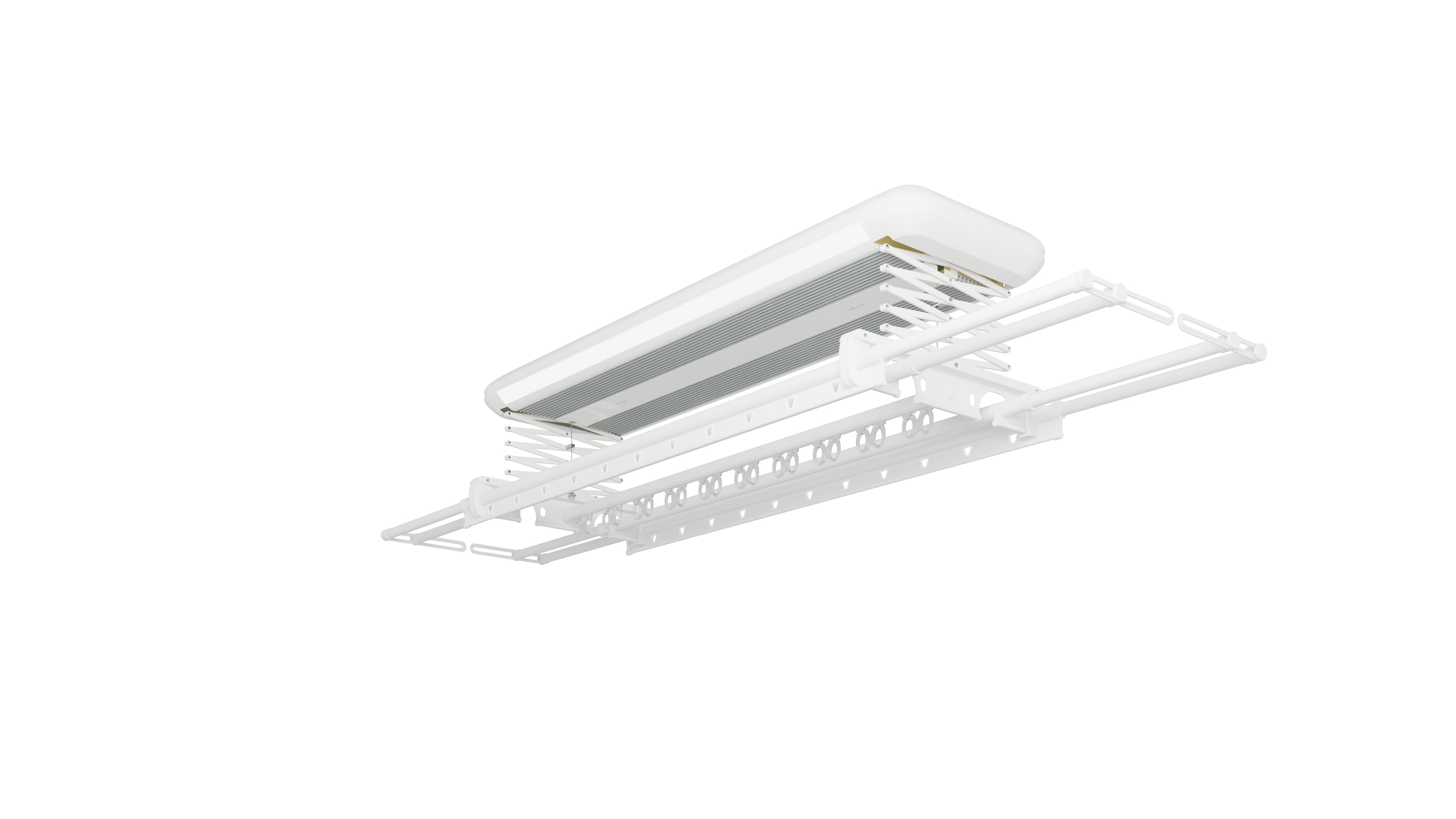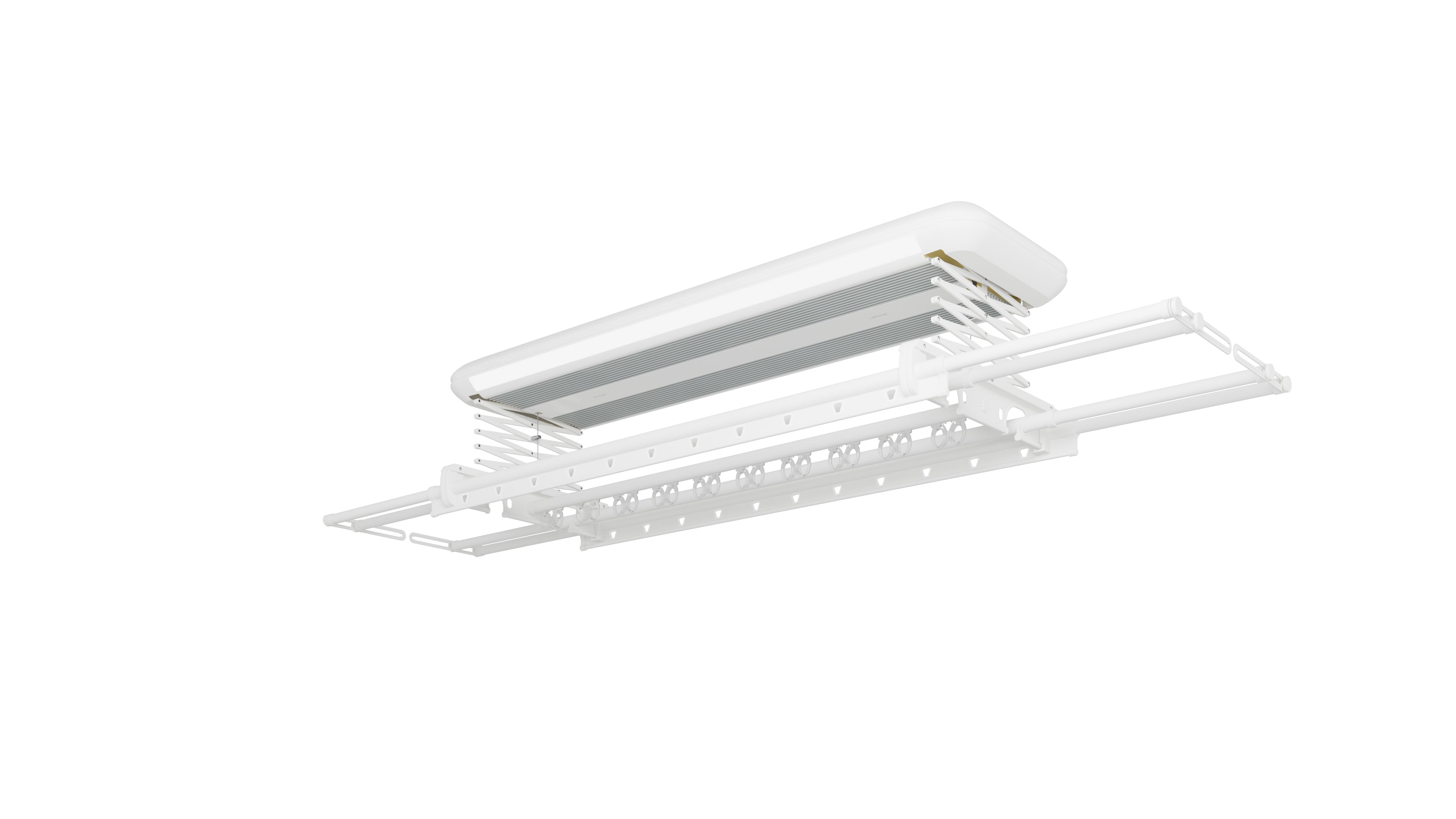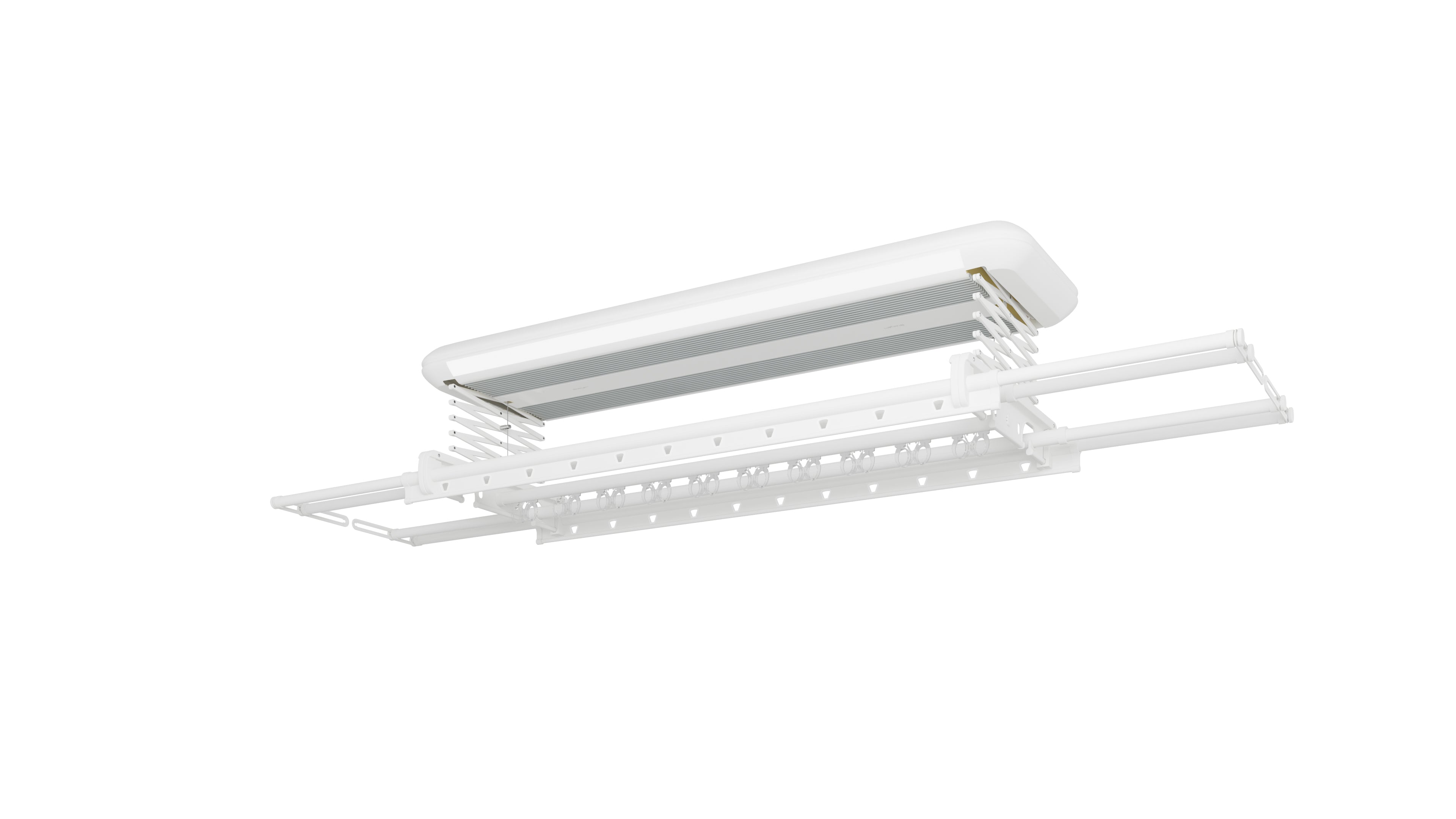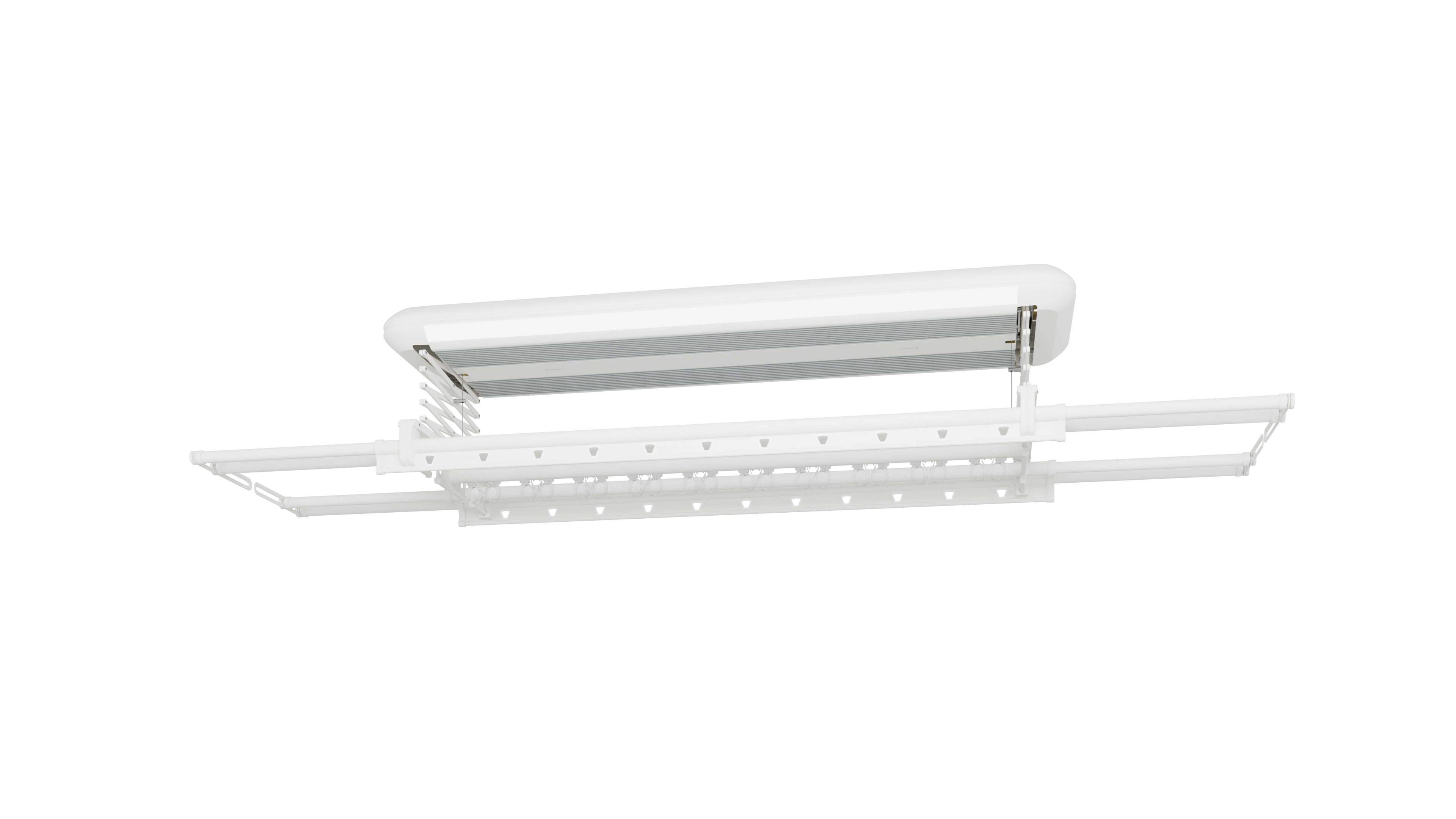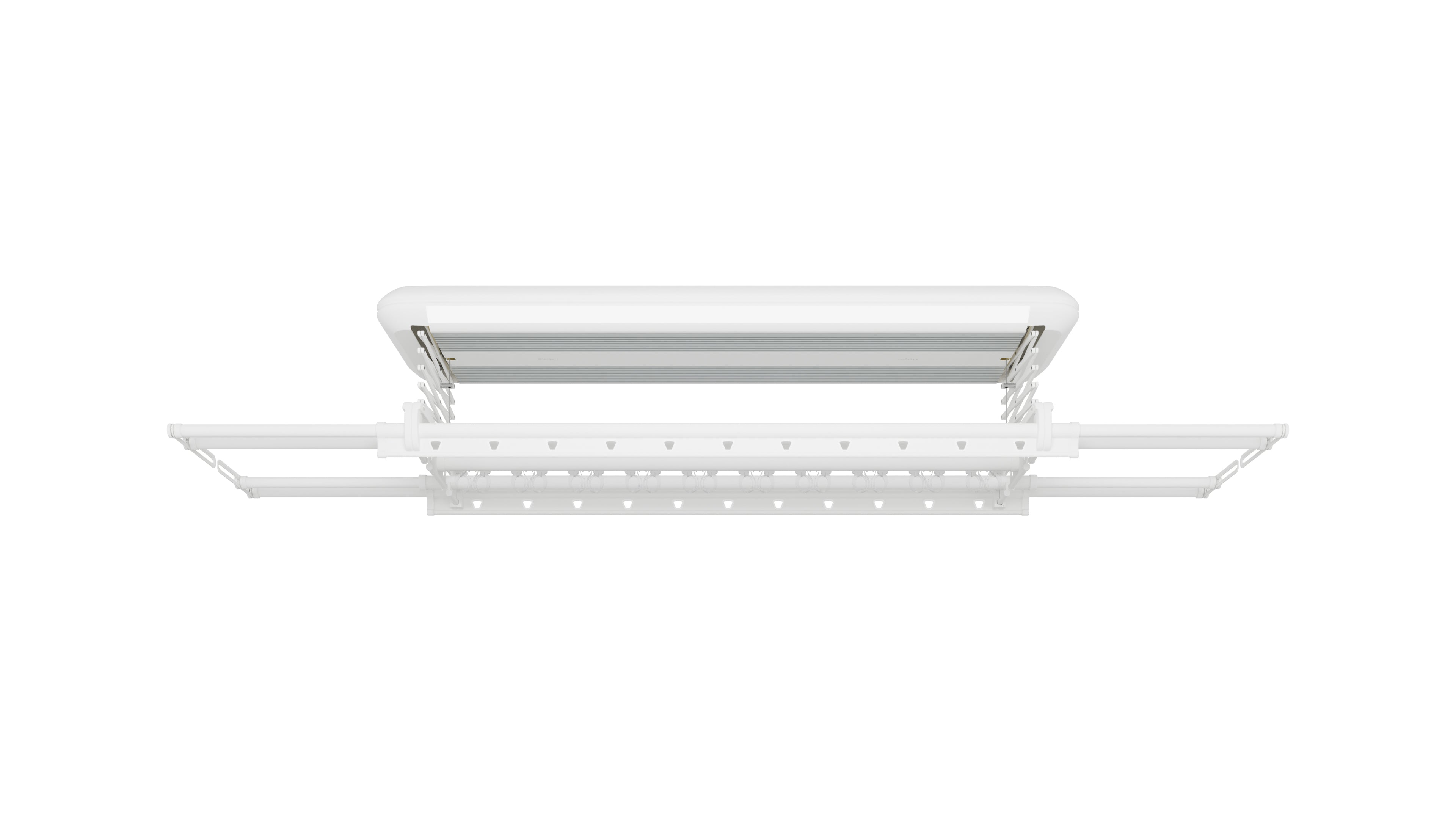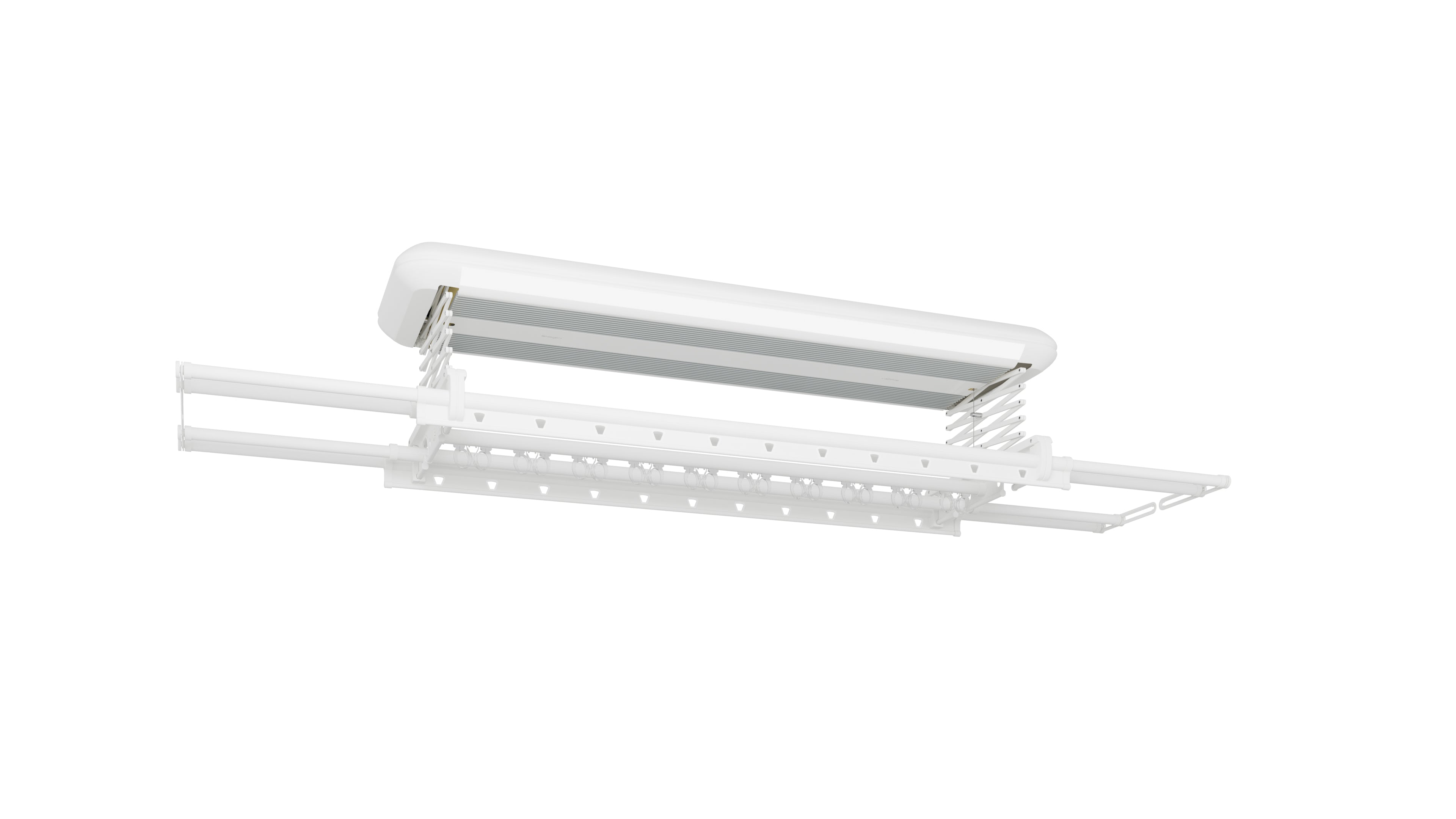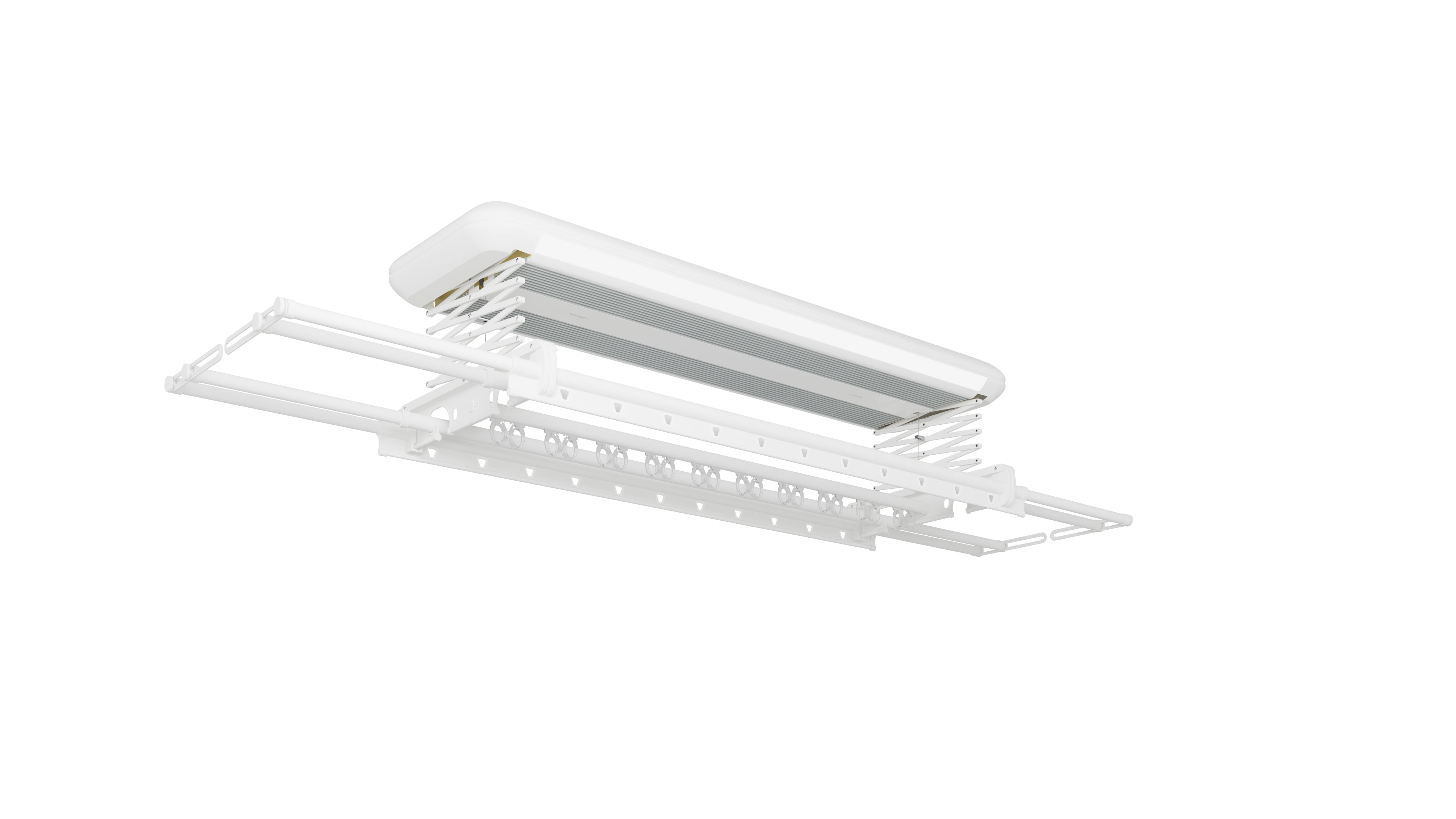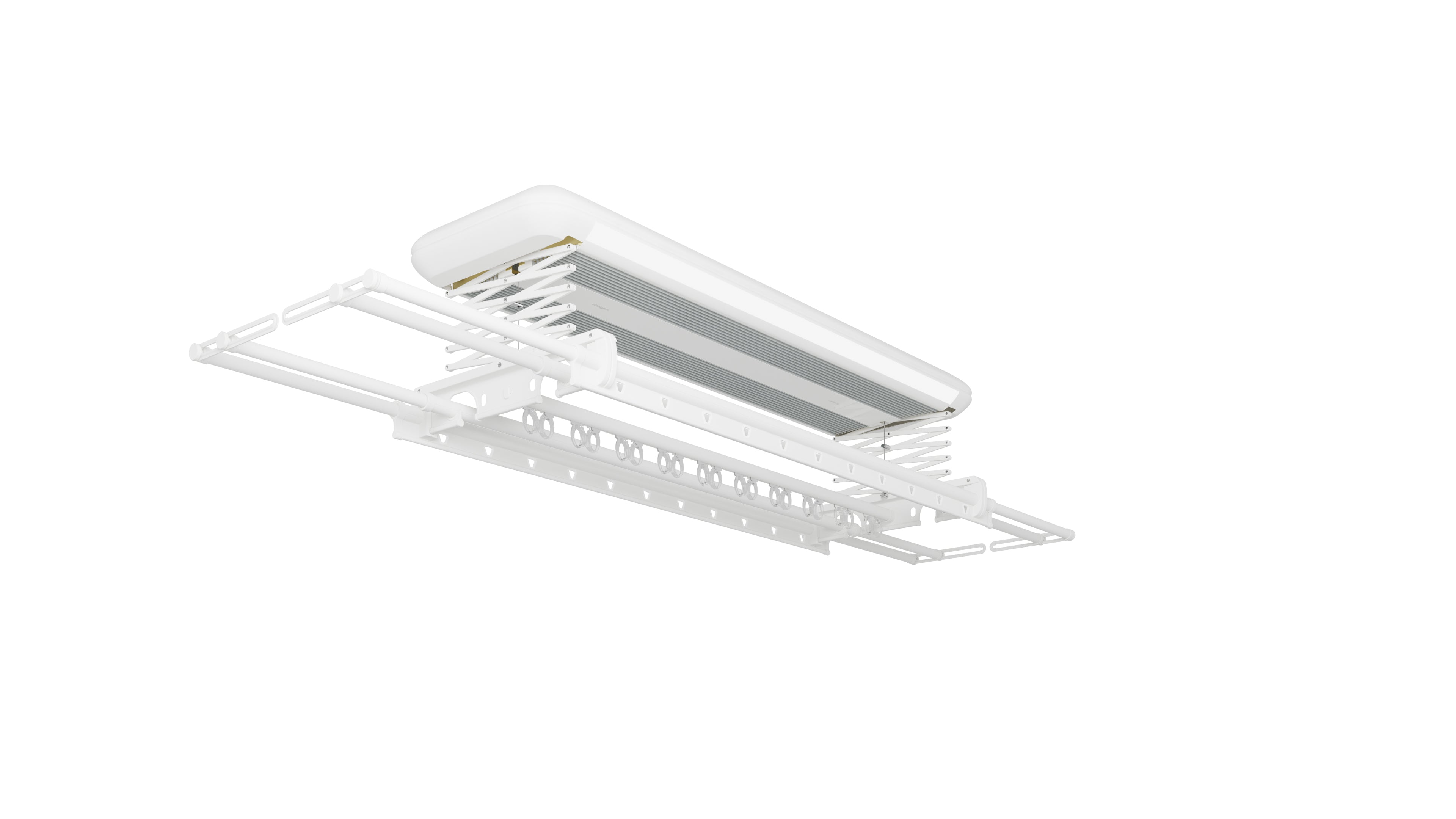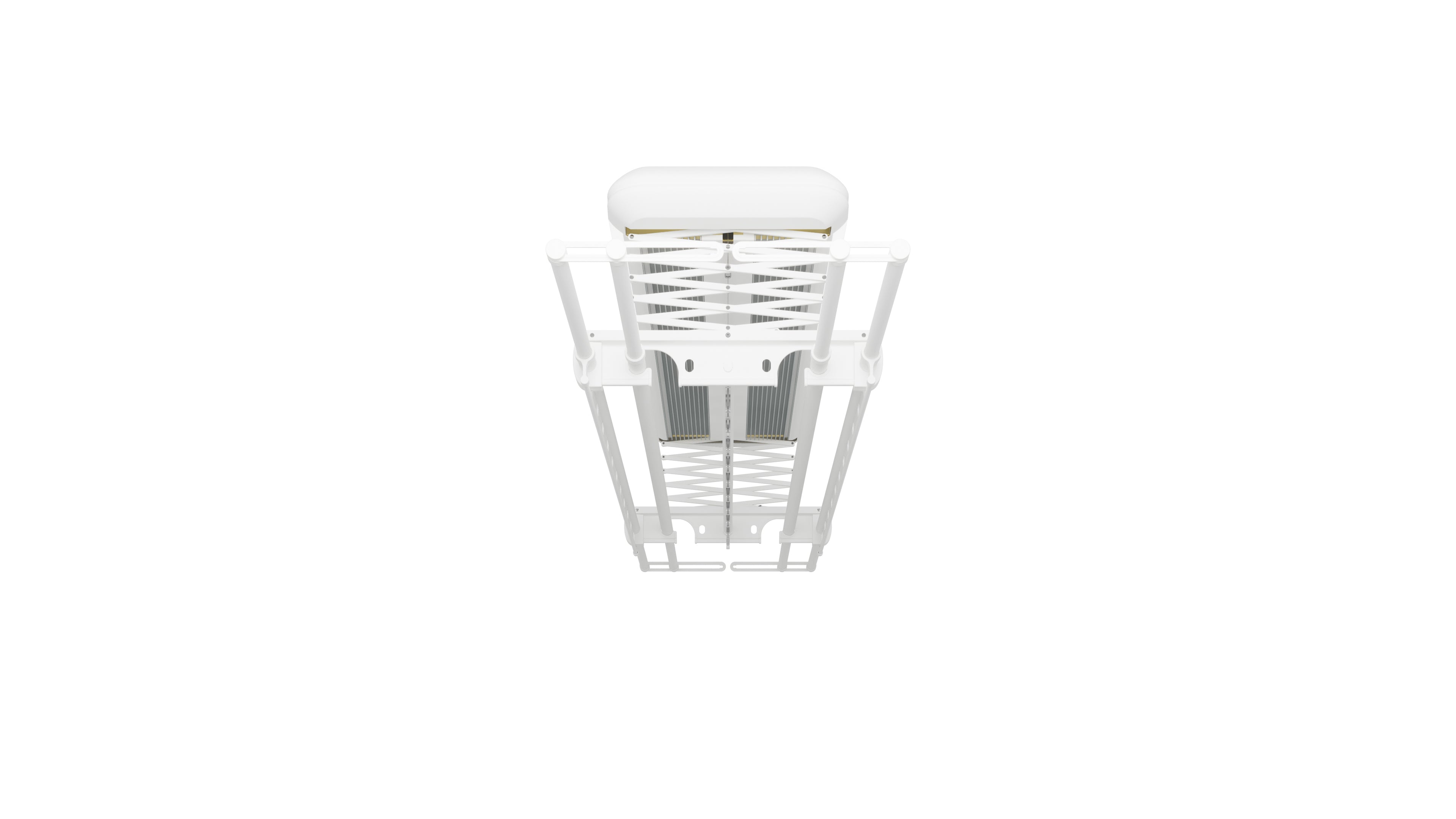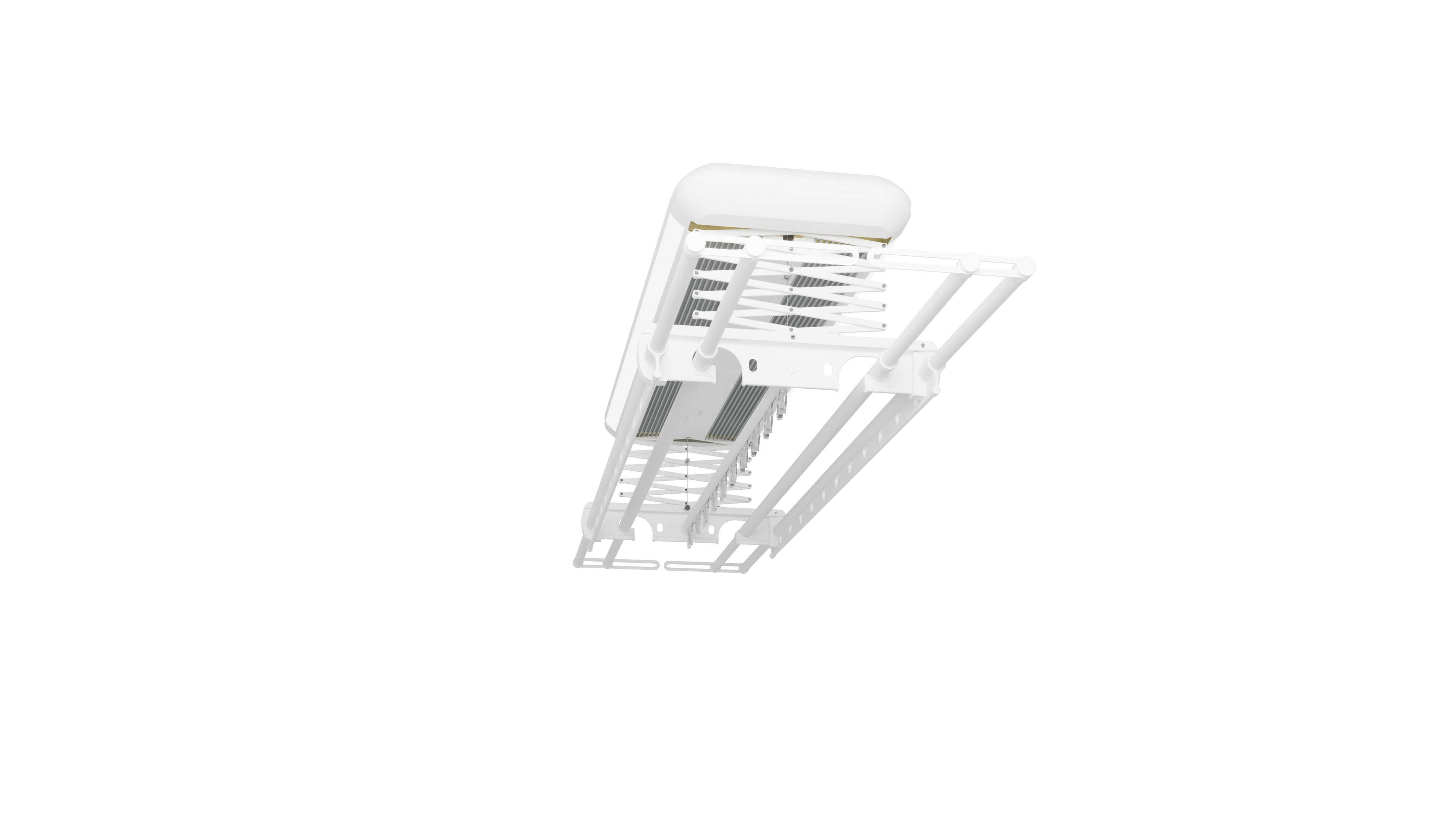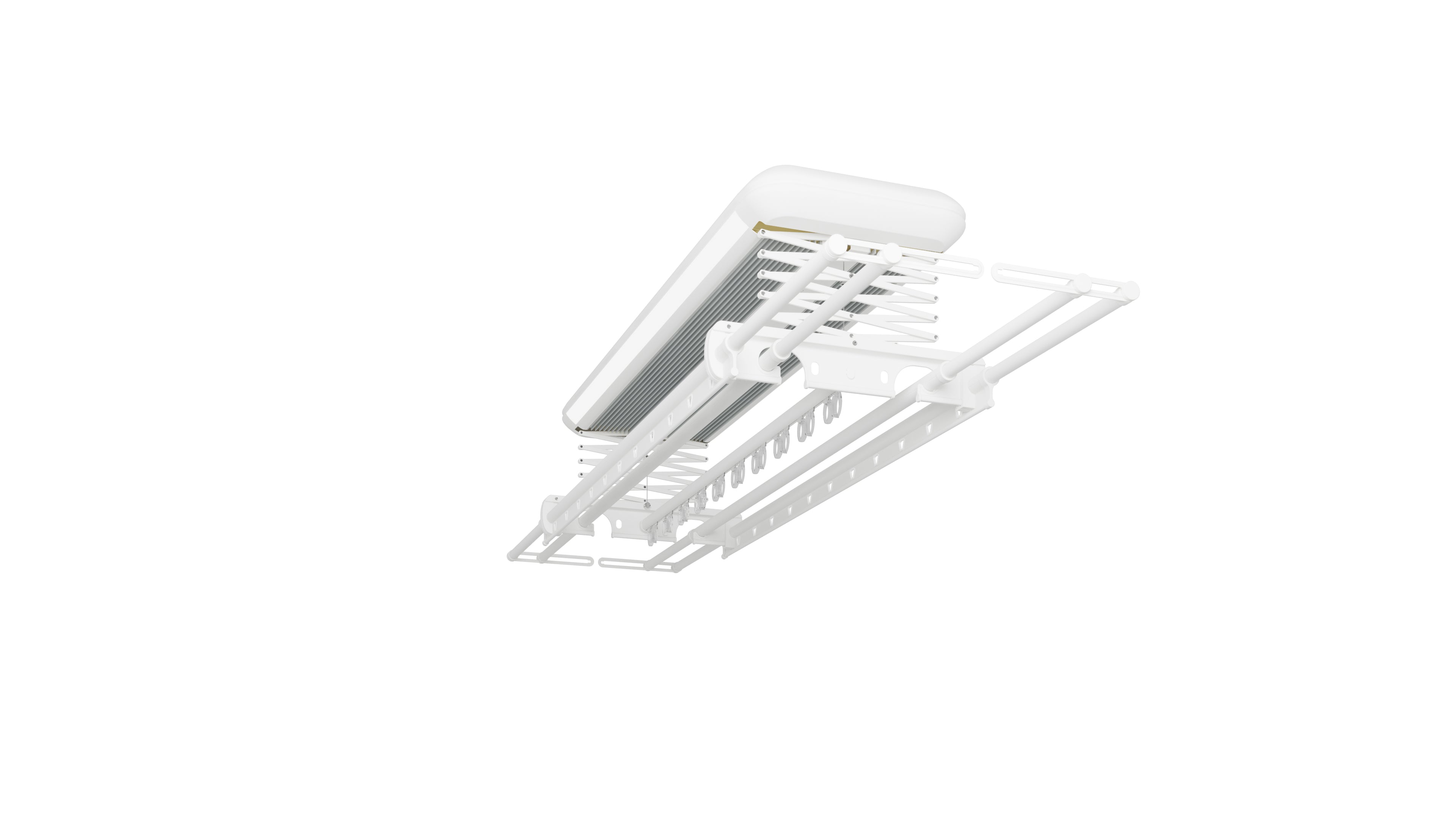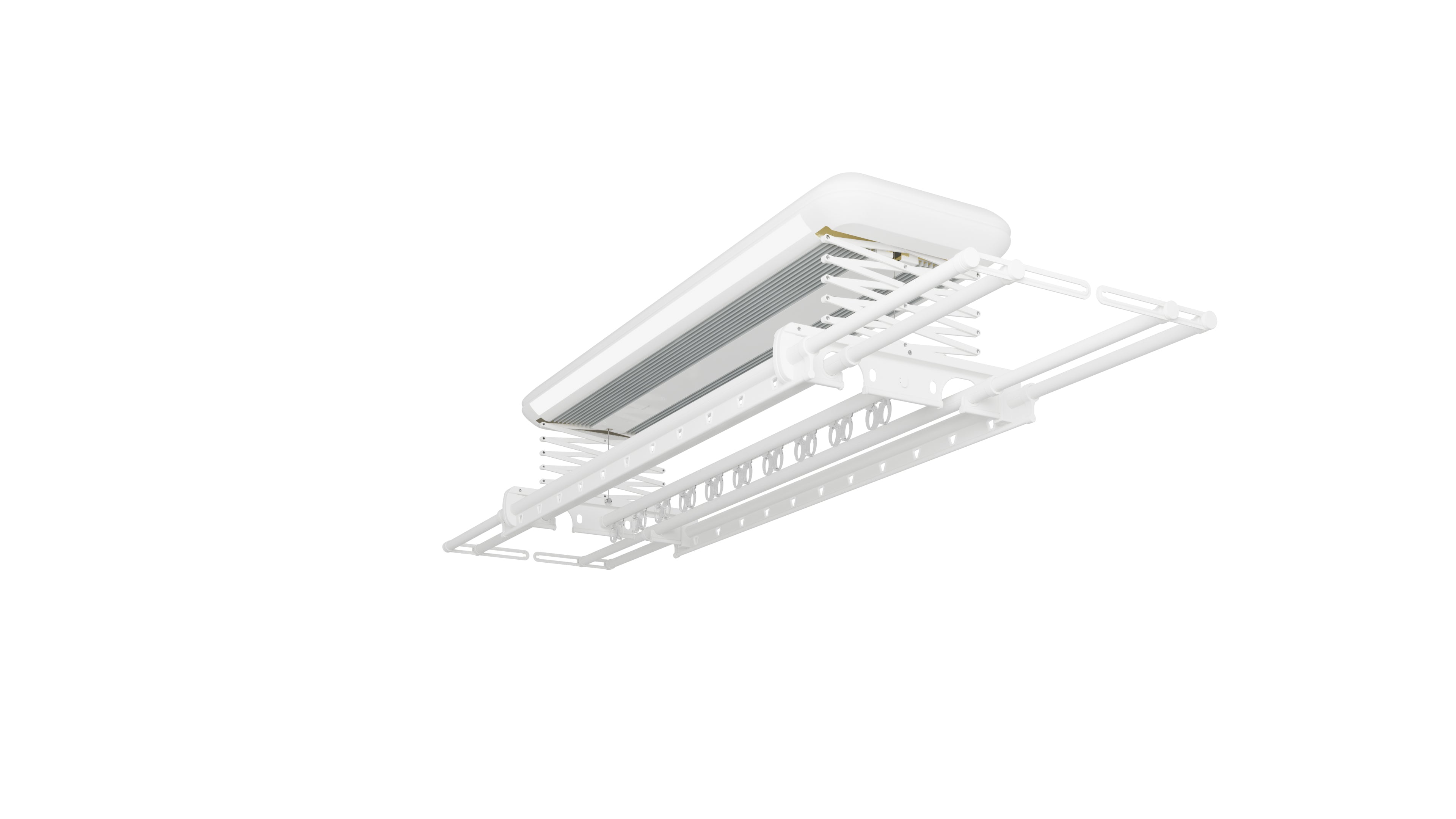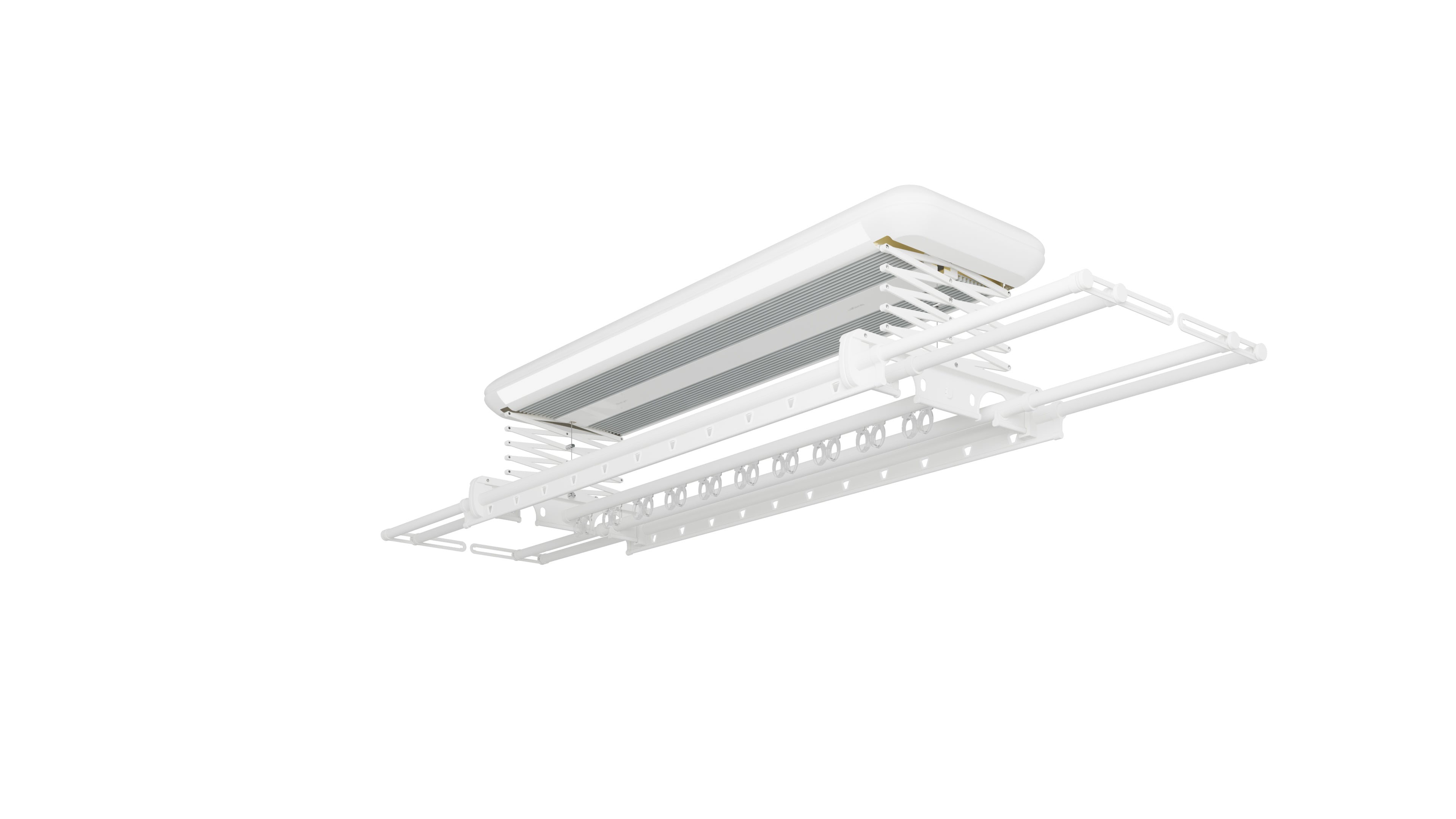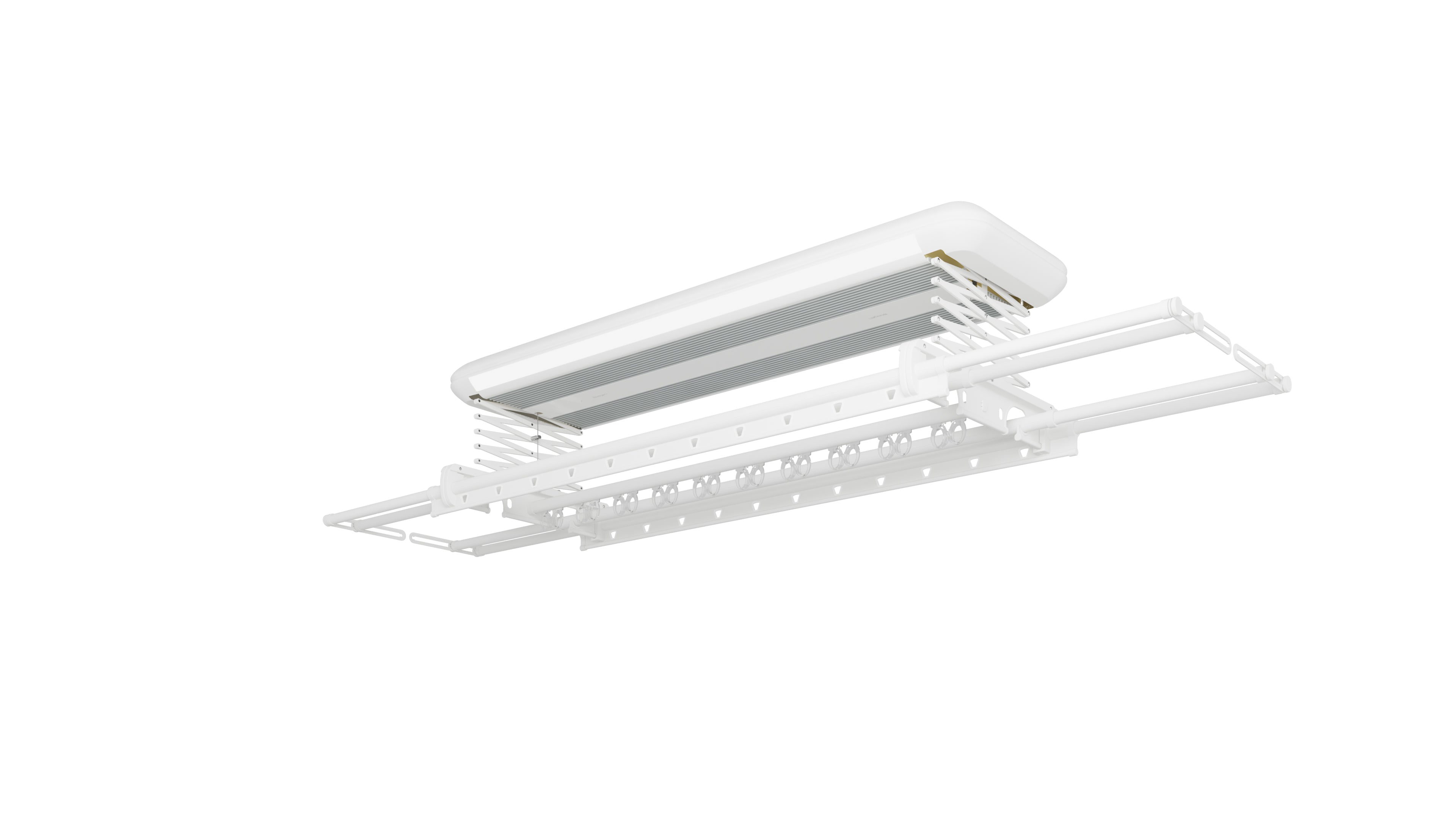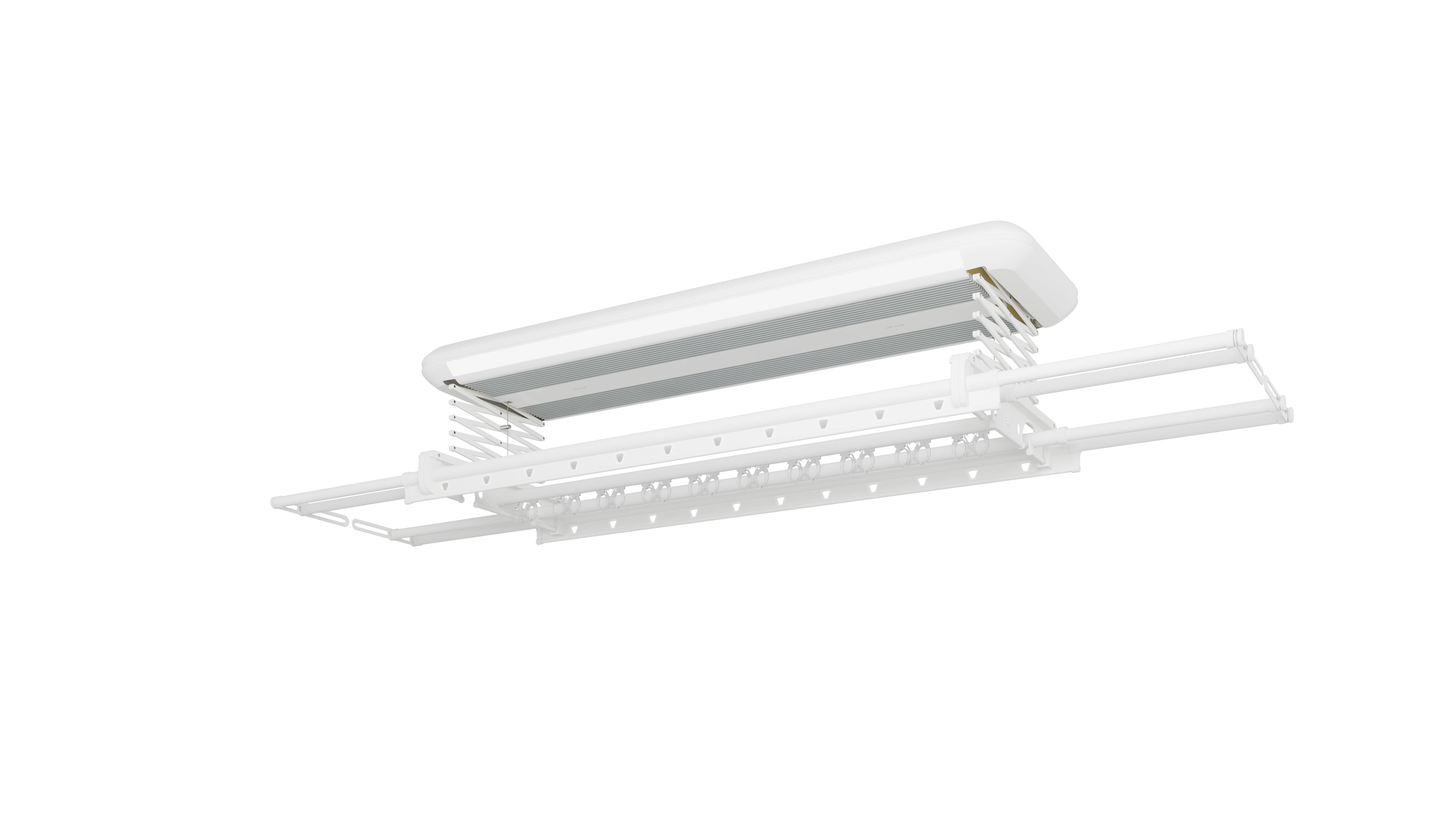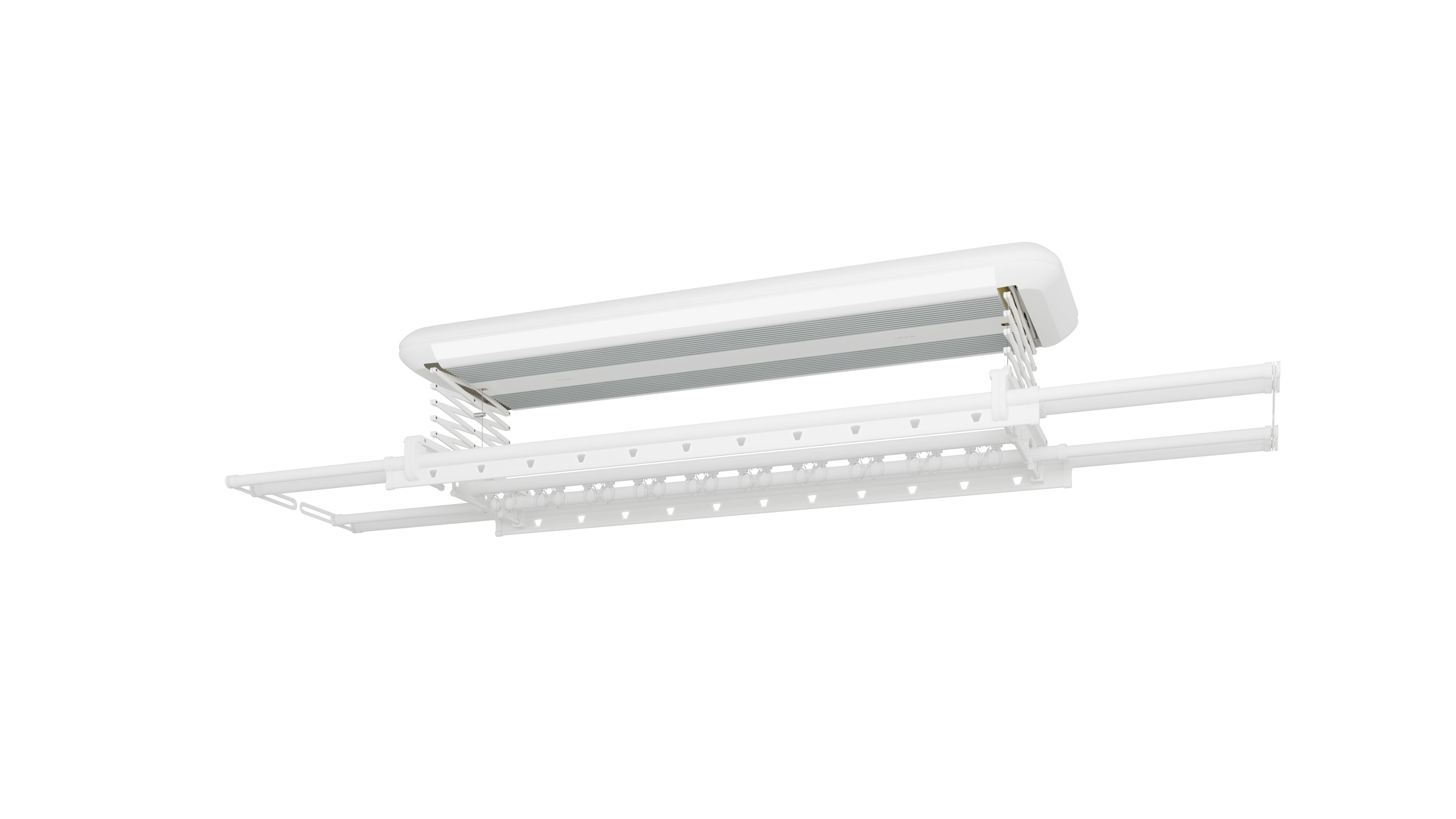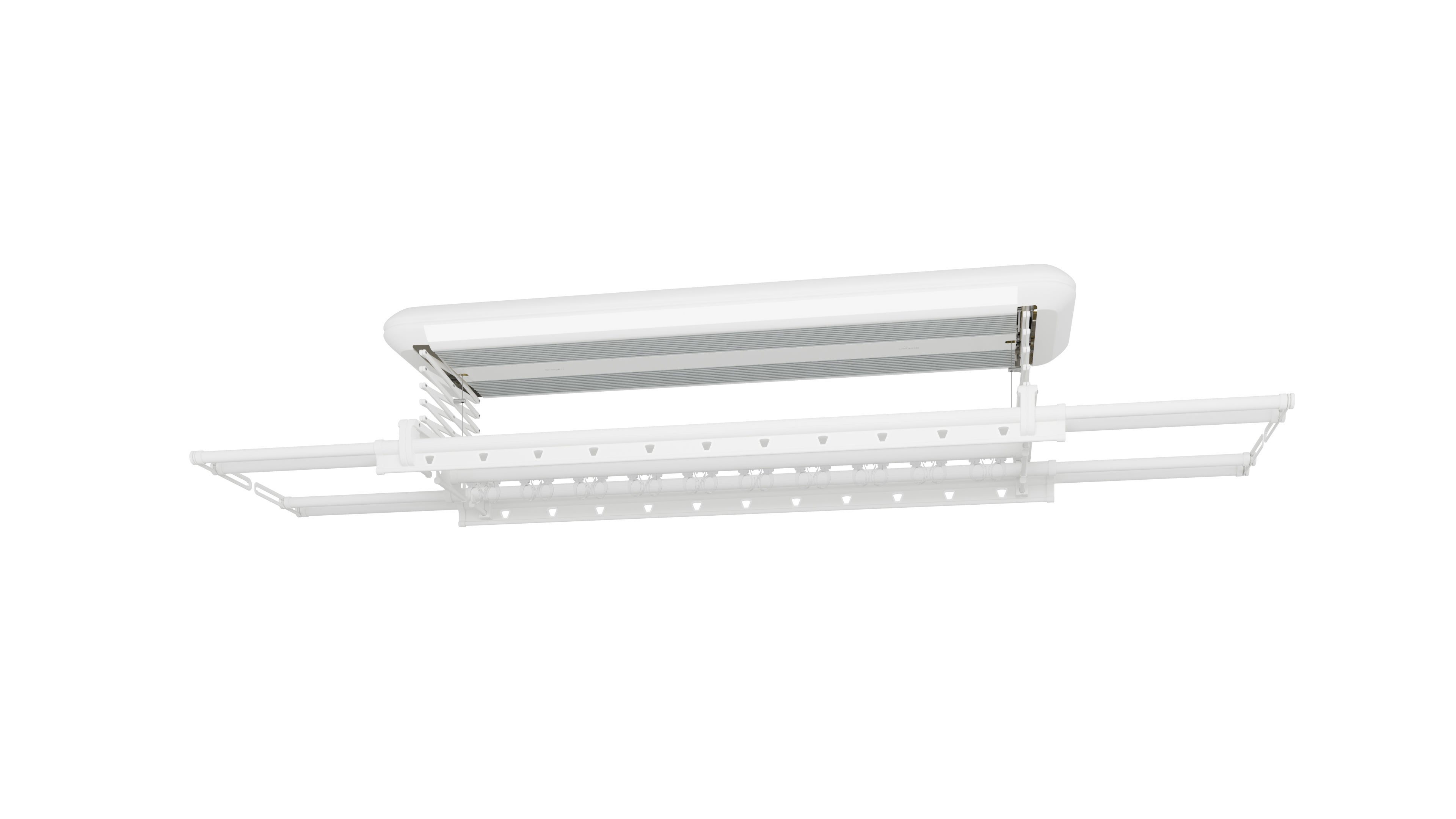 Delivers: 12/12/2023 - Free
Flexi
---
Great for homeowners looking for a simple retractable indoor clothes drying rack without the Solar Drying technology. An automated laundry system that holds up to 35kg with built-in clips for smaller garments.
View Specification
Energy consumption
LED light: 20 watts
Lifting motor (D.C): 65 watt
Max power: 85 watts/1.0 Amp


Electrical Requirement
Either any of these
- Dedicated light point (6/10Amp, 1.5 m㎡ cable)
- Dedicated power source (13Amp, 2.5 m㎡ cable)
- Power socket

Capacity
35kg lifting weight
(135kg stationary weight)

LED
6000k (Cool White), 4000k (Natural White), 2000k (Warm White)
Brightness: 1600lm

WI-FI Standard
802.11b/g/n/ac/ax (Wi-Fi 6)

Certification
International Standard. IEC, 60335
European Standard. EMC, LVD
Lifting motor. IP44 rating
View Dimensions
$299.66
/month with 0% interest
Flexi
Sale price

$899.00
Regular price
(/)
Compare
Which Model is Right for you?
Give your customers useful information about your products and showcase differences between them.
What is the difference between Solar Pro and Solar Sonic?

Solar Pro offers two more exclusive features: An inbuilt Ioniser for odour control and Dust Mite Repeller for allergy care.
What is the difference between the latest models and previous models?

The latest Solar Evolution series includes new features such as 60ºC Quad Core Solar Drying, 8-way Circulator Blower, Sol Ion™ for odour control, 8x bigger drying coverage and more for a better laundry drying experience.
What is the difference between Flexi, Solar Mini, Solar and Solar Ultra?

The Solar series (Solar, Solar Mini and Solar Ultra) provides true sun drying effect on your laundry, resulting in not just faster drying, but it kills germs, bacteria and prevents odours without the use of Ultraviolet.
I have an existing manual system, can you help us dismantle it?

Yes, we provide dismantling at no additional cost when you purchase any system from us. You can also do a trade-in of any existing system for additional discount!
Does the LED help in drying?

All systems are integrated with the LED light for illuminating purposes so that you get to enjoy all the benefits one. Save even more without having to purchase any additional ceiling light!
Can the machine be pushed out of the window?

No, this is an indoor system. It's designed to be more efficient than conventional manual system. It is safer to handle, and can dry more clothes easier without the hassle of lifting heavy laundry. It is also engineered to improve air ventilation for laundry to dry faster. Most customers like to have their laundry dried under the sun. However, external factors like Unpredictable weather, direction of your home, time you do laundry drying may not always allow you to do so. With our Solar series, you can enjoy sun dry indoor without any hassle anytime you want.
Does Steigen consume a lot of electricity when it is used?

No! The heavy lifting function is rated only 0.00001 kWh / less than 10 cents of electricity per month. And the Solar function is rated only 0.72 kWh, at least 9 times more energy efficient than conventional dryer! (Energy consumption audit calculation formula and information from SP services https://services.spservices.sg/images/Brochure_pdf/HomeEA.pdf)
How low can the system be lowered?

It can be lowered to 1.35m. Suitable for even high ceilings. Contact us for a free on-site assessment so that we can offer you the best solution.
Our customer support is available:
Mon - Fri: 10am-5.30pm
Sat & Sun: 12pm-5.30pm
Closed on public holidays
Whatsapp Us
Free on-site measurement
Steigen offers free and non-obligatory site measurement to recommend a suitable model and placement for your home.
BOOK AN APPOINTMENT